Strong Shadows in Porto Venere
During my recent trip to Italy, we stayed on one of the main streets in Porto Venere.  This street fronted on a fairly narrow alley, with then sun only lighting up the alley for a few hours each day.  I used my vintage Nikon FG film camera to take a few photos highlighting the sun and shadows.
As it was relatively cool out, sitting in the sun to check your messages made a lot of sense:
This display of lemons was neatly bisected by a brilliant beam of light: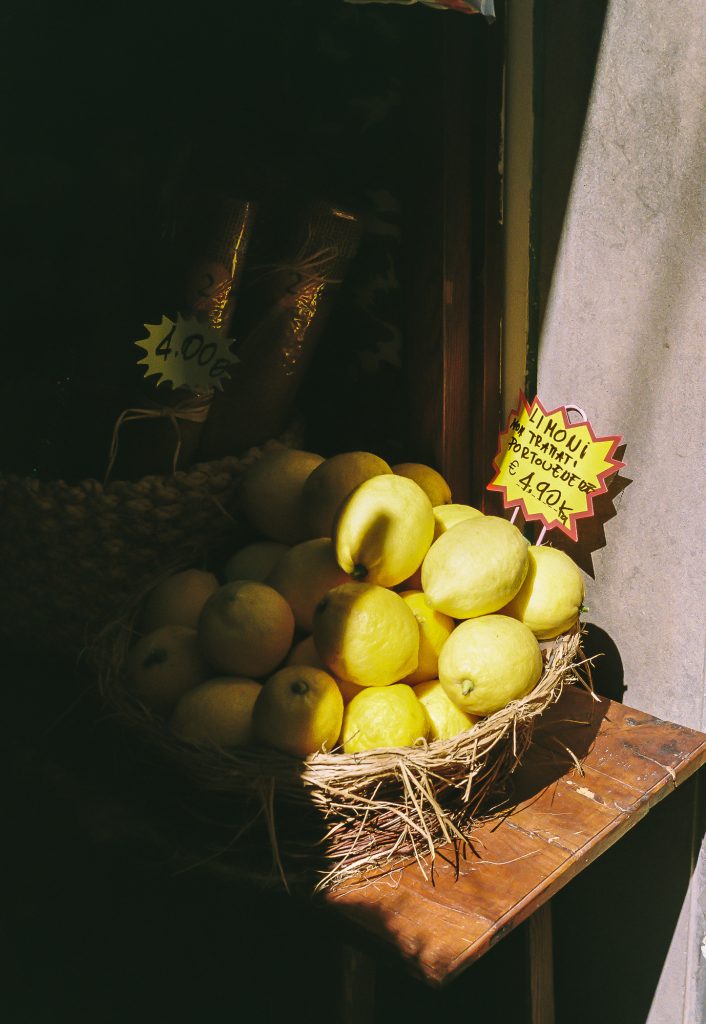 A table for two in a sun-drenched spot, with shade just a foot away: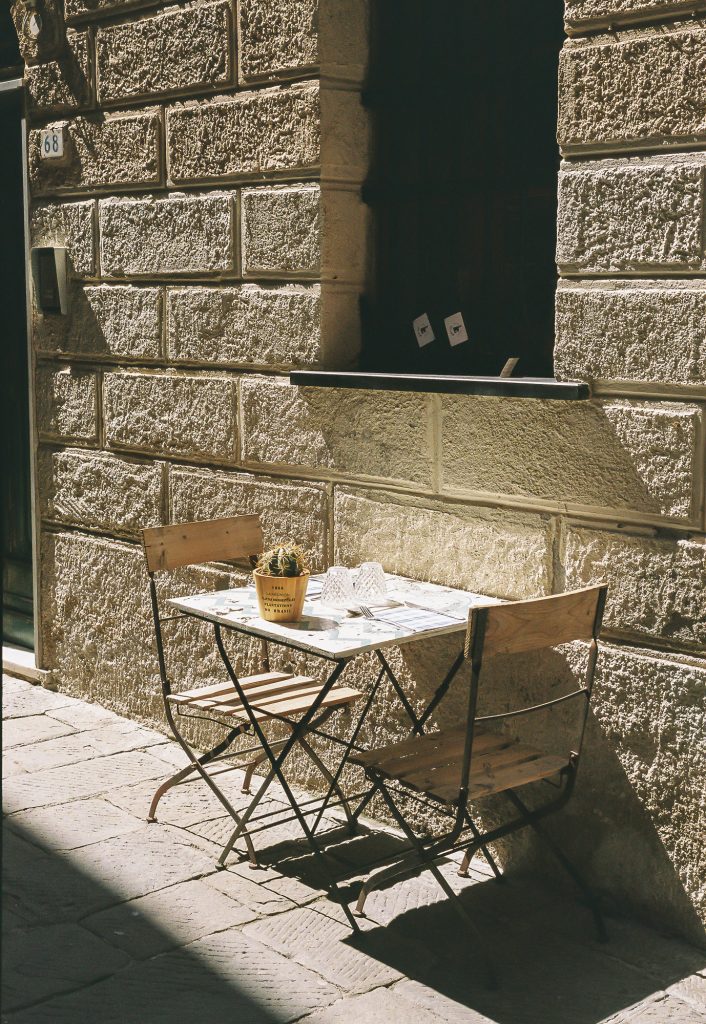 If you're going to sit and watch, why not sit in the sun?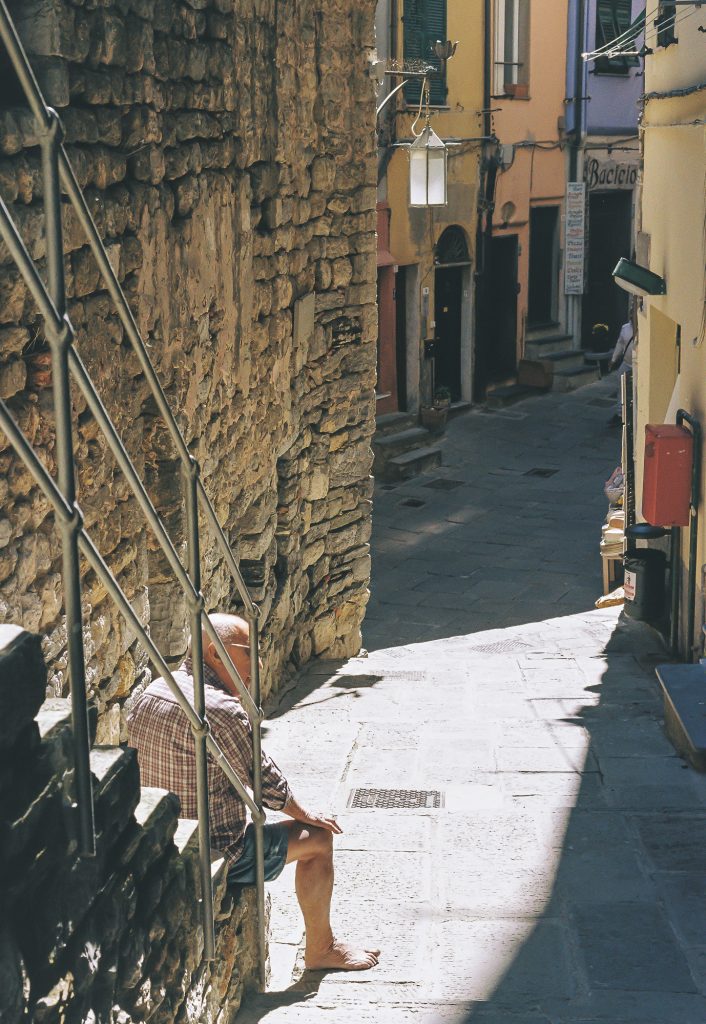 Cooking spices for sale, highlighted by the bright sun with shadows behind: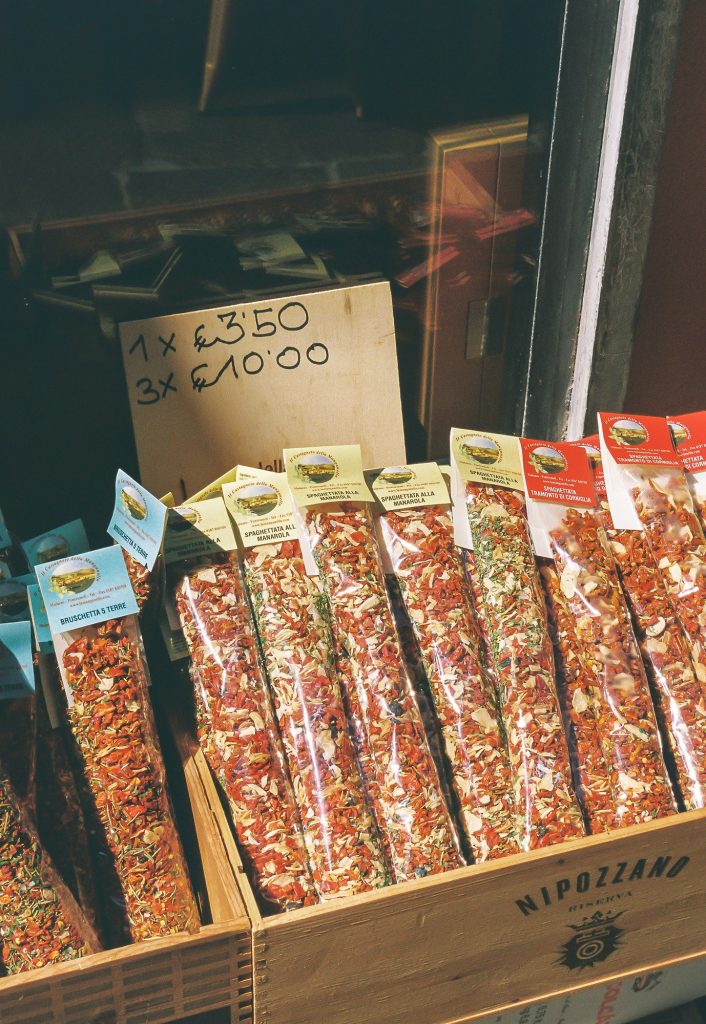 I'll have more film photos (and digital!) to share from Italy over the next few weeks.