Sunset in Procida
I recently spent three nights on the island of Procida, which is located off the coast of Naples, Italy.  Procida doesn't seem to be as popular as some of the other islands like Capri and Ischia, but I found it to be a wonderful place to spend a few days.  I was really excited about the fisherman's village known as Coricella, where brightly colored houses meet the water and boats anchor offshore.  I stayed at one end of Coricella in one of the few hotels on the island.
Some larger fishing boats and yachts anchor in the small harbor, with smaller boats used to ferry people to town.  Along the water were restaurants and a few small shops.
I always do lots of research before a trip, and had found a few places that looked like good viewpoints for photographing the island.  There are lots of staircases and landings, some with excellent views.  I visited this spot multiple times over several days.  It had a great view of the town, particularly for sunset.  On this day, as the sun set, I took a series of photos, and I think this one is the best.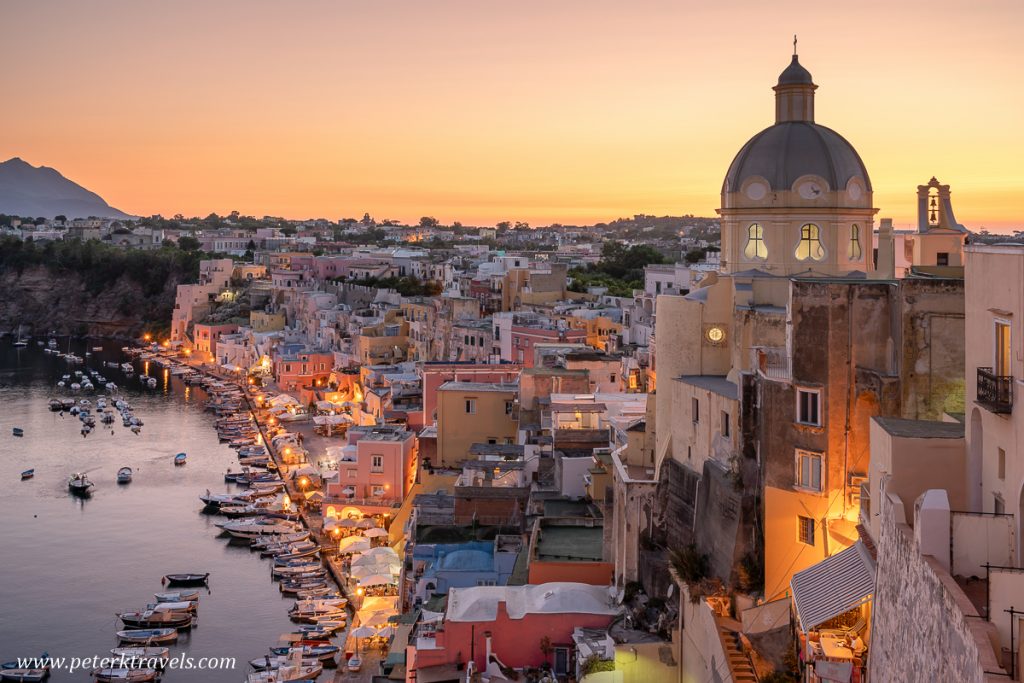 I'll probably be posting a few other photos from this viewpoint, with different light, in the future.  I also have some shots from even higher up, with more of the island in view.