Winter in Michigan City
I like to travel north to Michigan at least once during the winter, taking photos of the lighthouses along the west coast of Michigan.  My first stop is often Michigan City, which is still in Indiana, but has a wonderful lighthouse.
The cool thing about taking photos of the MIchigan City lighthouse is that on a clear day, you can see the Chicago skyline from the beach.  With a long enough lens, you can compress the photo a bit and make it even more visible.  So I was pretty excited when I saw it was going to be very clear, and sure enough, Chicago was easy to spot.  We also had a wonderful sunset, which often seems to be the case in Michigan City.  Not a lot of ice on the water, but a little frozen to the lighthouse itself.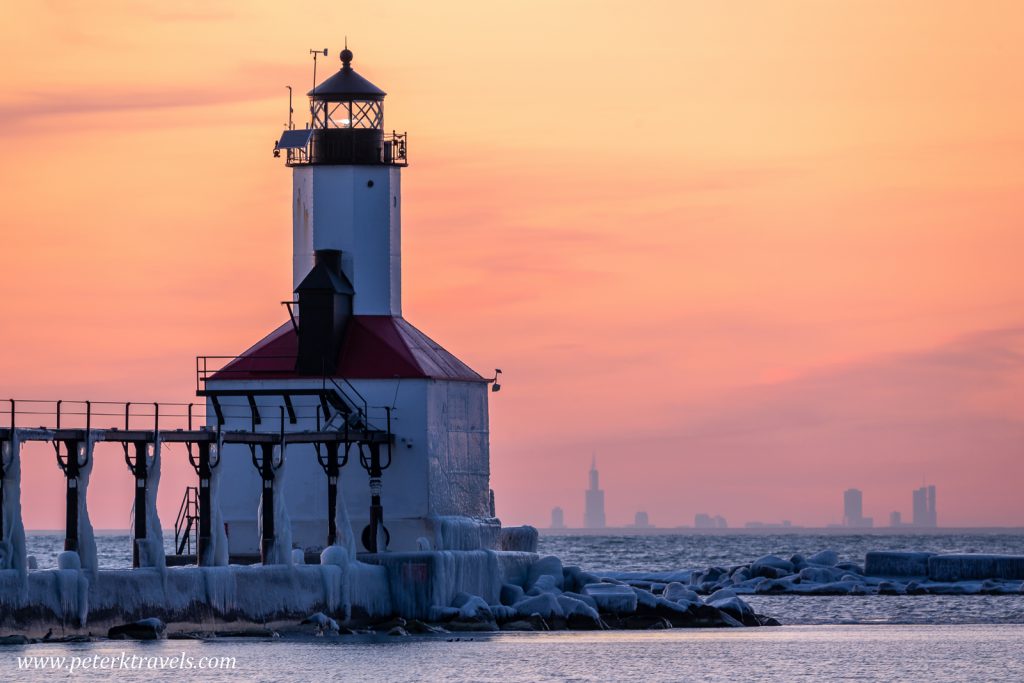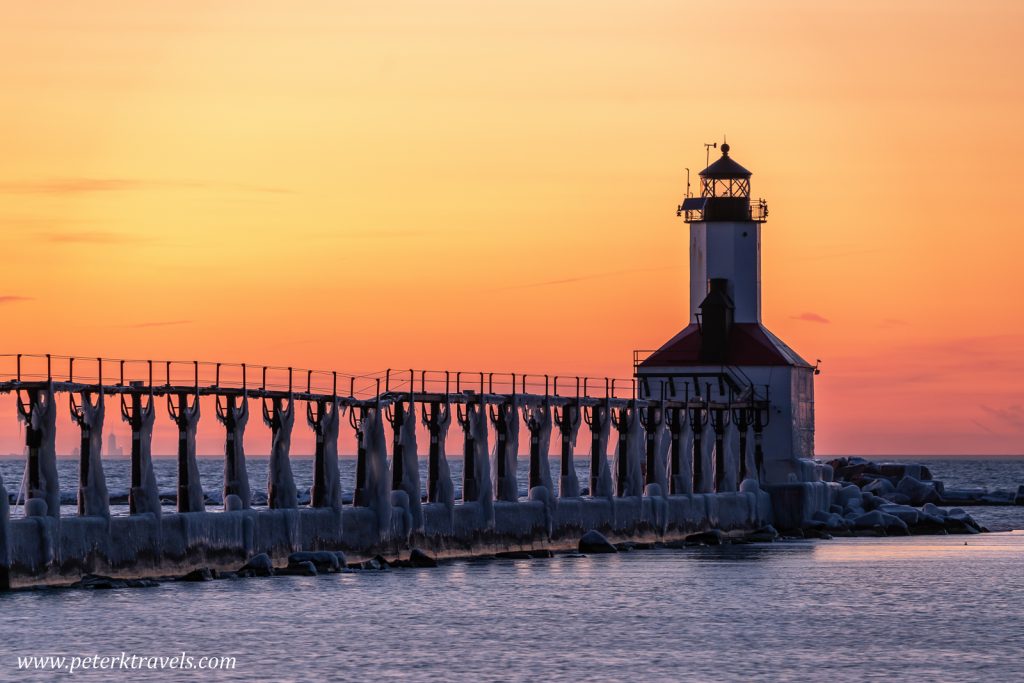 The next morning, I returned took a few daytime photos, including one of the bright red lifeguard shack.
I always enjoy stopping in Michigan City.  It seems like I've had a good sunset every time I've been there.  I was told once that the nearby industrial areas and steel mills expel a greater than average amount of particulates in the air, helping to create nice sunsets (albeit…perhaps at a cost to air quality).