Winter in Grand Haven
I like to travel north from Indiana to MIchigan at least once during the winter, taking photos of the lighthouses along the west coast of Michigan.  Last year there was some really interesting lake ice, but this year, it hasn't really been that cold.  I went up for a long weekend with my wife in mid-February, expecting some snow and floating ice but not the wonderful sheet ice of last year.
We decided to spend a night in Grand Haven, a town I've driven through, but not spent much time in.  On our one previous stop a couple of years ago, the lighthouse catwalk was being reconstructed.  I was happy to see that it was completed last year.  One advantage to winter travel is that the low-season rates for hotels are very good — nearly $100 cheaper per night than in the summer!  It turned out to be a beautiful, sunny day, and there were lots of people out and about.  I shared the beach with perhaps a dozen other photographers, and we had a wonderful sunset.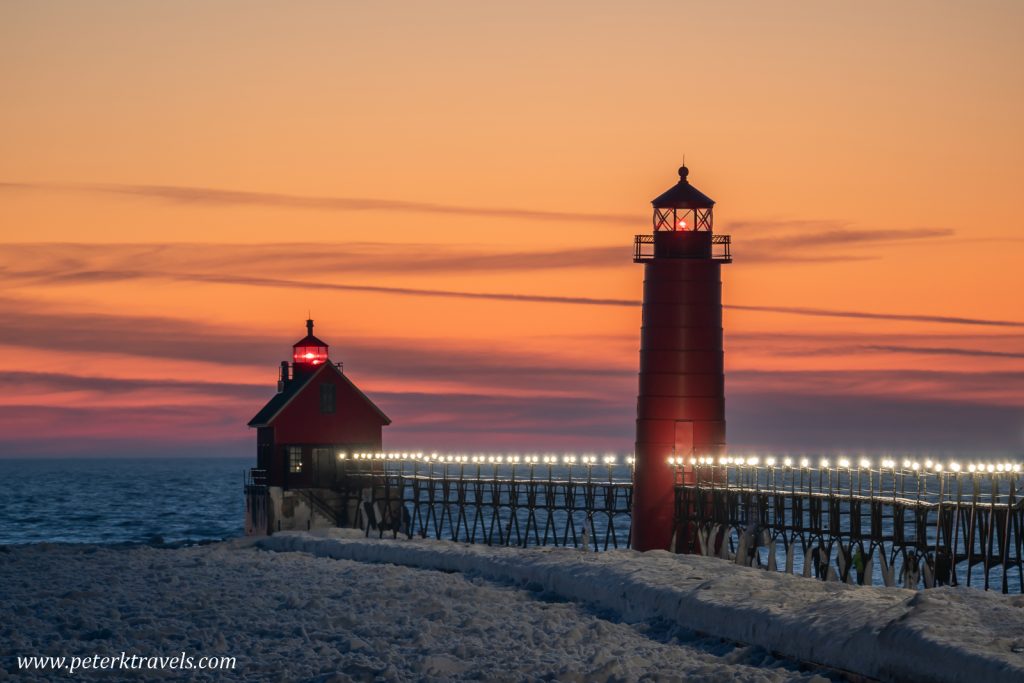 The following morning, we went back and there was no one around, so here are a few daytime photos as well.