Morning at the Blue Swallow Motel
In November 2022, I spent four nights in Tucumcari, New Mexico at the Blue Swallow Motel.  The Blue Swallow is a classic Route 66 motel, with a neon sign that has been prominently featured on book covers, beverages, t-shirts and more.  The Blue Swallow opened in 1940 and has been a stalwart along Route 66 for decades.  The motel features a "motor court" style with garages next to each room.  The opening of I-40, which supplanted Route 66, forever changed the dynamic with fewer travelers taking the exit and entering town.  Over the ensuing decades, many motels and businesses have disappeared, but the Blue Swallow has persevered.
I wanted to create a series of images that might show what it looks like to stay at the Blue Swallow.  My first group of images covered the arrival at the motel.  I also wanted some morning and daytime shots, so I ended up with four images which I presented on Instagram like this:

For the first image, I used a sunrise image.  The owners of the Motel were kind enough to turn the sign on, and the sunrise that morning was incredible.
For the next image, I wanted something that said "morning", but which also related the Motel.  I ended up taking a photo of the pot of coffee with a reflection of the Motel's "open" sign and car in the pot.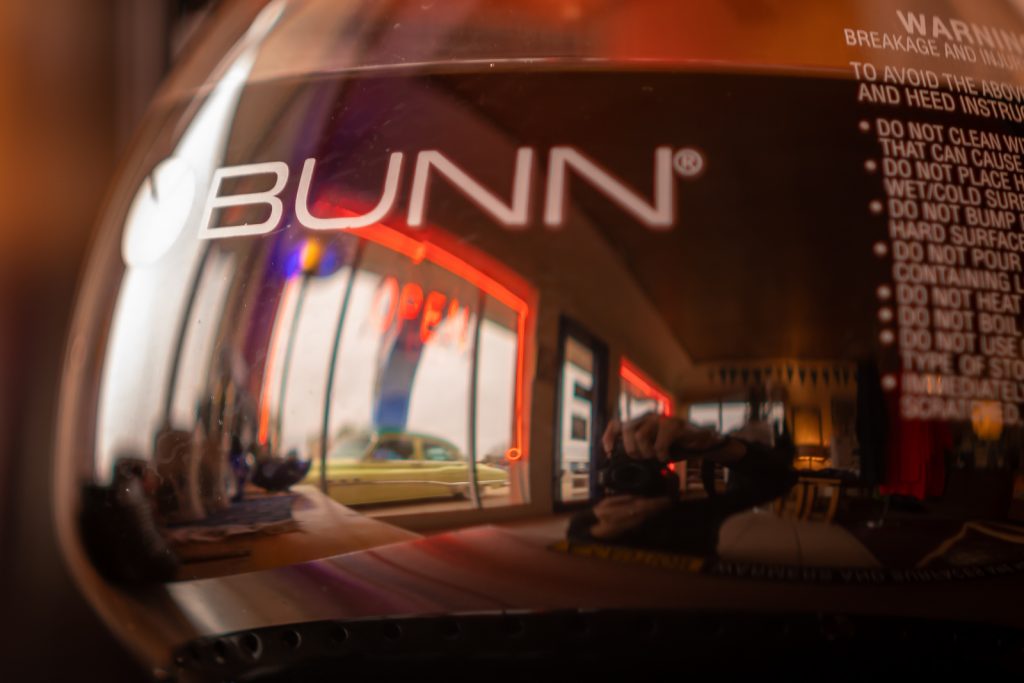 The next photo is from inside the room.  I wanted to show a human element, albeit without a human in it.  So, in this case, a steaming bathroom with the shower running.  The vintage tile and sink hint at the history of the place.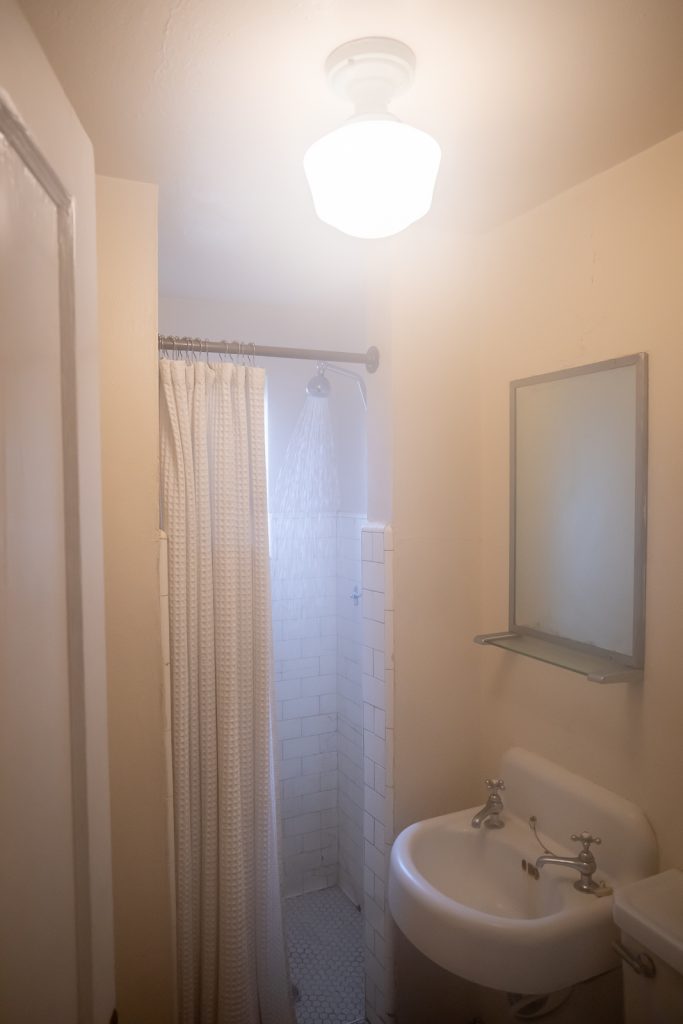 The last image is a photo of the outside of the motel, showing off the colors and details in a bright morning light.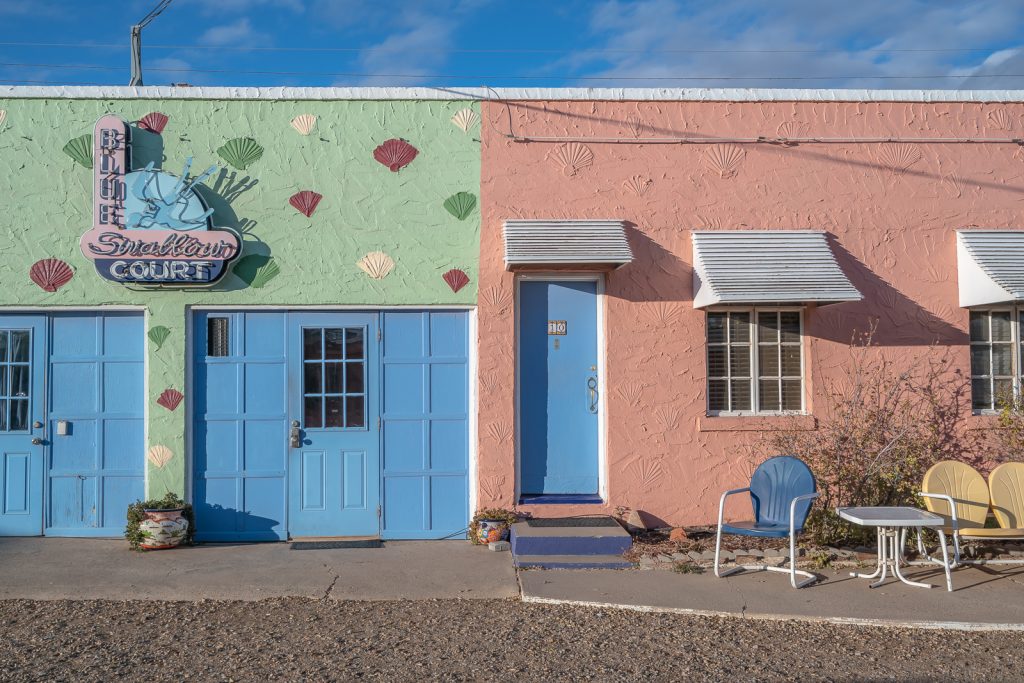 I ended up spending four nights as I photographed the local motels and other buildings.  If I were ever in the area again, I'd stay here again in a heartbeat!