La Espera
I was recently in Atlixco, Puebla.  I was in the area looking for cempasuchil (marigold) fields to photograph.  While I waited for clear skies, I wandered through Atlixco, which is a wonderfully photogenic place.
A few streets away from the park, I came across a wonderful facade.  I love to photograph doors and windows set in crumbling facades.  This one was beautiful, and quite long.  A truck blocked one end of it, but no cars were in front of the majority. I quickly got a photo that I'm very happy with.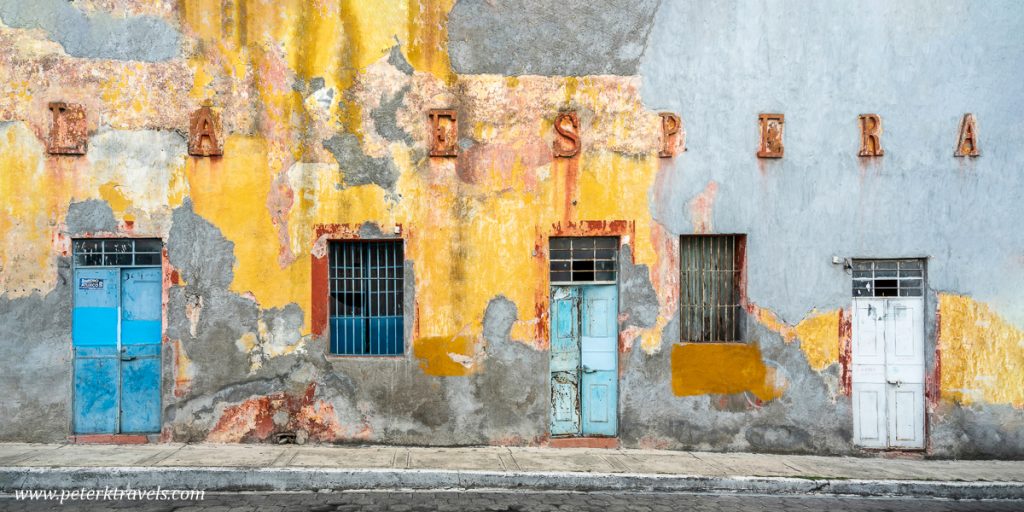 Unfortunately, due to the truck blocking the end of the wall, I had to cut off some letters — nza.  It should be "La Esperanza", which makes a little more sense.