Monterosso Door
During my September 2023 trip to Liguria, I took a day trip to Monterosso al Mare.  Monterosso is one of the famous five towns of the Cinque Terre.  I had been there twice before — one in 2016, and then earlier this year.  The reason for the return was to photograph the beach and its unique umbrellas.  The train ride from Camogli, where I was based, took about an hour.  This year saw record tourism numbers in this area of Italy, and the train was full of people several stops before Monterosso.  Exiting the train, I found myself in a massive crowd of people.
Fortunately, I had a specific goal in mind, and that goal was to get the photos I wanted and get out (I don't like crowds).  As well as the beach umbrella photos, I also wanted to walk through the old town looking for things to photograph.  This door ended up being one my favorite photos of the trip: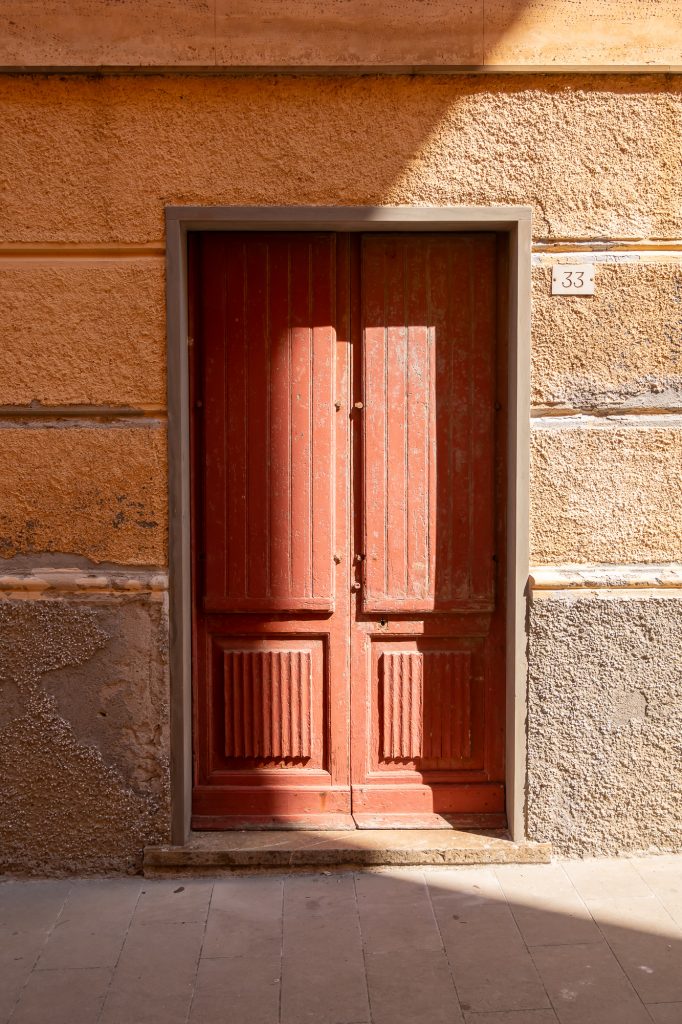 As much as I love doors, I don't often photograph them with shadows.  In this case, I loved the way the light was falling on the door, and the shadow doesn't bother me at all.  Although this was taken on a digital camera, it reminds me of the film photos I have been taking, where I use light and shadow in the composition.  In this case, I think it works very well.