Vernazza Alley
In April 2023, I returned to Vernazza, a town in Italy I hadn't visited since 2016.  Vernazza is one of the towns in Italy's famous Cinque Terre, a group of five towns along the Ligurian coast that are known for their beauty.  When we visited in July 2016, it was very busy and hot.  We had decided to return this year in April, which is at the beginning of the tourist season. While the weather was cooler, it was still very busy — a surprise to me.
During my 2016 visit, I found a stunning alley with stairs that led up to a door.  Back then, I was just getting interested in photography, and I was still using digital point and shoot cameras.  I wanted to return to the alley and see if I could get a better photo of it or a new take on it.
I didn't quite remember where the alley was, but Vernazza is not a large place.  After a bit of wandering one morning, I found it.  I set up my tripod and took this photo, which I think turned out very well: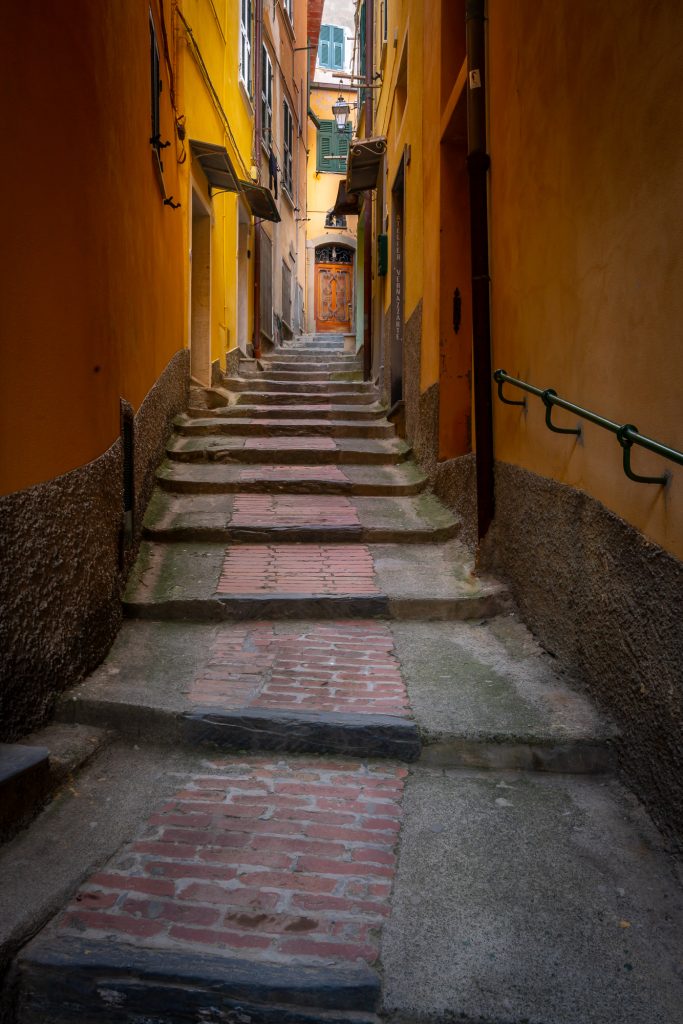 This scene is blessed with an incredible leading line which takes your eye right to the door.
The Cinque Terre region has a lot to enjoy, but it was very busy from around 10am-4pm.  I suspect this summer will be a record one for visitors to this area!