An Hour in Xalixintla
During a brief January visit to Cholula, Mexico, I hired a cab to take me to the town of Xalixintla, which I found I am completely unable to pronounce.  The town lies much closer to the base of the volcano Popocatepetl than Cholula, and I thought I might be able to get some interesting photos there.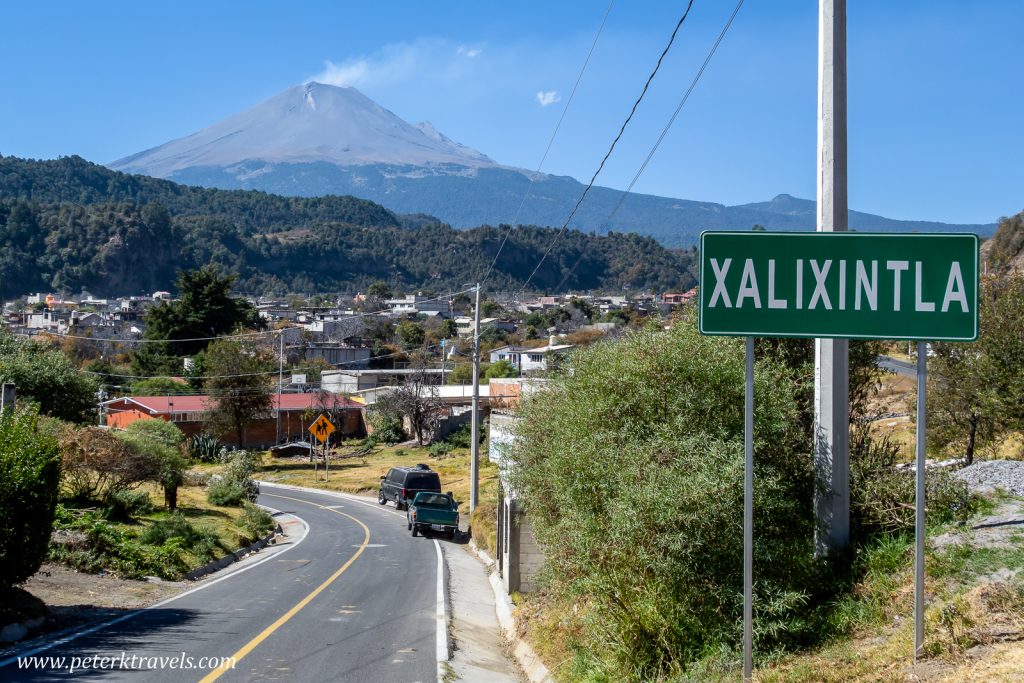 It took about thirty minutes for us to reach Xalixintla, passing through a few other small towns such as San Nicolas del Rancho.  We parked on the main square, and the taxi driver decided he wanted to wander around with me.
I climbed a hill outside of town to take a few photos of the town church and volcano.
I had hoped to visit the church, but the gate was closed.  I took a few photos from the outside.
I also walked around and took a few other photos.
There wasn't much going on in this small town, but I was happy to check out something new.