Photographing Puerto Vallarta with a Vintage Nikon Coolpix S9
Here's another post in a series about vintage digital point and shoot cameras.  In late 2022, I took a Nikon Coolpix S9 to Puerto Vallarta, Mexico.  The Coolpix S9 is a 6.1 megapixel camera first released in 2006.  It features a CCD sensor, a 3x optical zoom, and a 2.5″ LCD on the back of the camera.  It's a stylish camera in a metal case, perhaps one of the thinnest point and shoot cameras I've ever used.

With its small size, it's a very easy camera to carry around for a day.  The battery life is wonderful, I didn't need to re-charge the camera at all during a six day trip.  The camera powers on rather quickly with a chime to let you know it's ready to shoot.  The ergonomics can be a little strange, as the lens is recessed into the camera body.  You need to watch your fingers and make sure they don't creep into your shots (this happened to me more than once when shooting in portrait orientation).
So how about the photos?  I found the rendering of this camera to be absolutely perfect for Puerto Vallarta.  My example has a yellow-tinged default white balance, and the images look almost vintage, with a film look to them.  The main problem with the camera that I noticed is that the images really lack detail — they are soft.  So while I loved the rendering, I wish they had more sharpness.  This is in contrast to the other vintage digital point and shoots I've used recently, all of which produced very sharp photos.  Here's a few photos from the trip.
This view is of the Rio Cuale, a river which drops down out of the mountains and empties into the bay.  A pedestrian bridge over the malecon (seafront walkway) goes over the Rio, and when looking inland early in the morning, you get this nice view of a few buildings, palm trees, and a traffic bridge.
I found this red Volkswagen a few blocks from the Malecon one morning.  The Volkswagen Beetle ("Vocho") is still a common sight in Mexico, and I love photographing them.  Again, the Coolpix S9 rendered this photo in a way that I find very pleasing — you can almost feel the warm sun and dusty street.
This view of the square near the main church highlights a few Christmas decorations.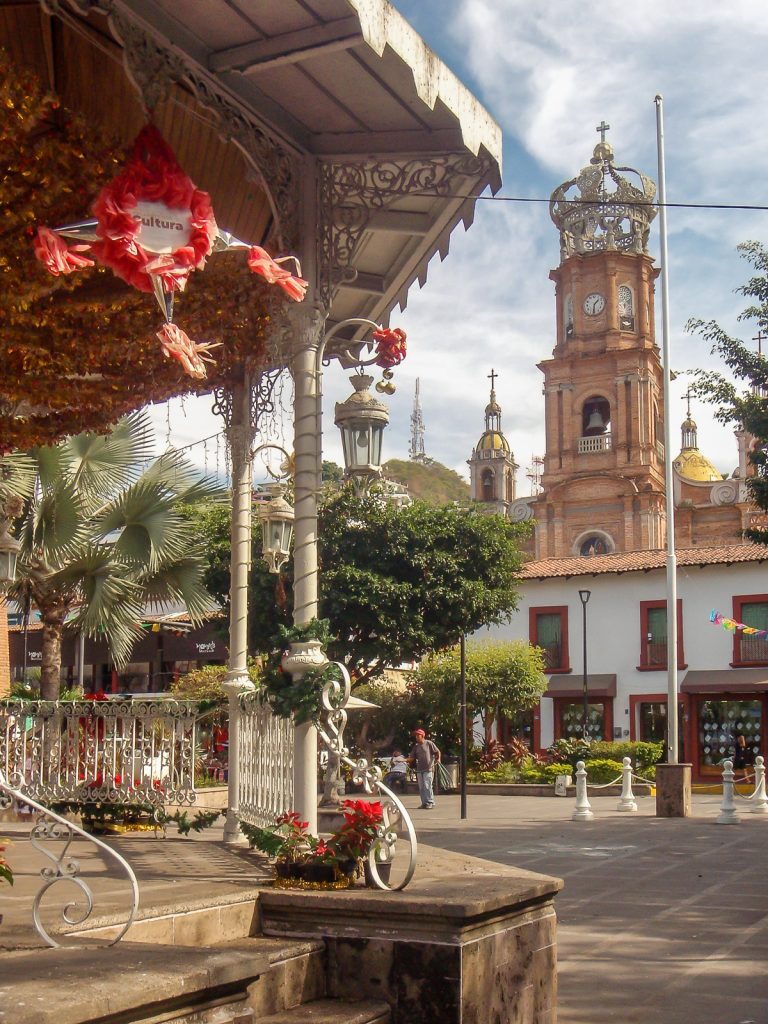 Lastly, a morning view from the pier in Puerto Vallarta of the boats getting ready to ferry tourists to Yelapa or on fishing tours.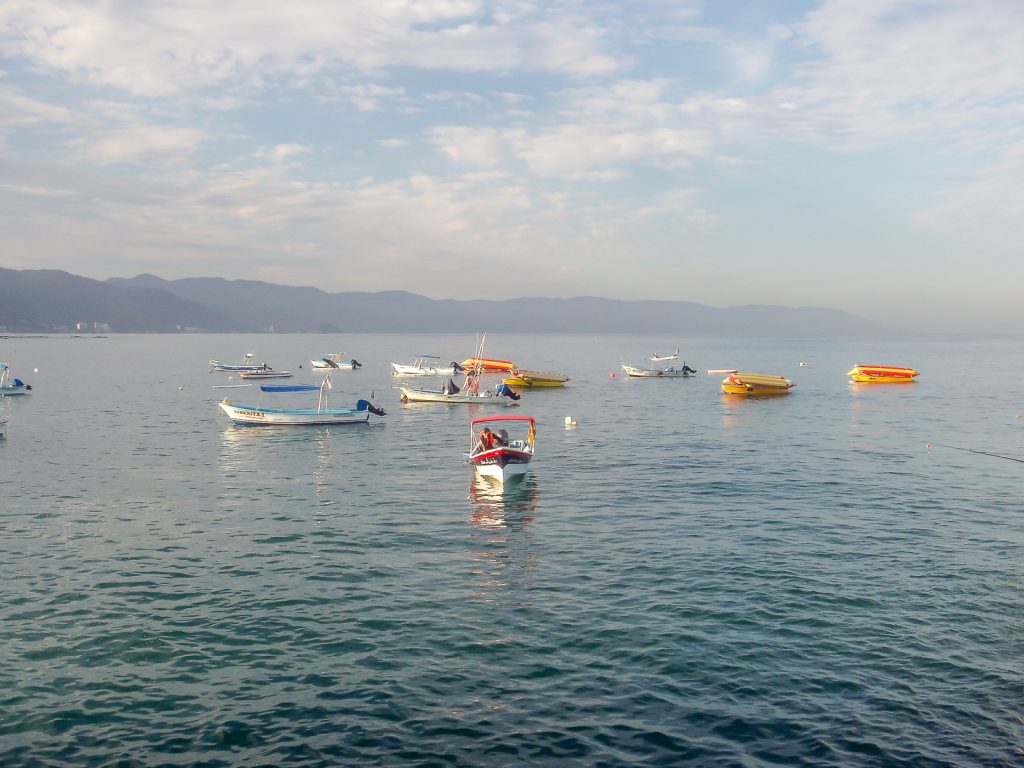 Overall, this was a fun little camera to use on vacation.  While it works well in good light, don't expect tack-sharp photos.  This camera's strength is in its vintage rendering, which fits well with certain subjects.
More specifications:
Precision 38 to 114mm (35mm equivalent) 3x optical Zoom-Nikkor ED lens
2.5-inch, 153,600-dot LCD monitor
Compact wave-surface design
Stop-motion movie creates professional-looking animated films in-camera
One-touch portrait button offers easy access to Nikon's features for in-camera image improvement
D-Lighting corrects images compromised by insufficient flash or excessive back light
Face-priority AF can detect a human face to provide sharp focus automatically
In-Camera Red-Eye Fix detects, then corrects for the red-eye effect sometimes caused by flash
15 Scene modes, 4 with Scene assist
MSRP:  $250