Flowers at the Marché Bastille
During our June 2022 trip to France, we visited the Marché Bastille — often called the best outdoor market in Paris.  Over a hundred vendors offer a wide variety of things to see and buy including clothes, meats, produce, furniture, cheese, and more.
My eyes were immediately drawn to the vendors selling flowers.  The displays were very artistically designed, and everything was fresh and beautiful.  I often like to take photos of items for sale in markets because they make for interesting prints to display.  With an eye towards possibly printing and framing some of the shots, I made sure to get a variety of colors and the labels which were written in French.
This photo turned out to be my favorite, I've always loved sunflowers and they're very commonly grown in France.  In fact, I once photographed a sunflower field in Provence at sunset, an experience I'll never forget.
Here are a few other shots of flowers: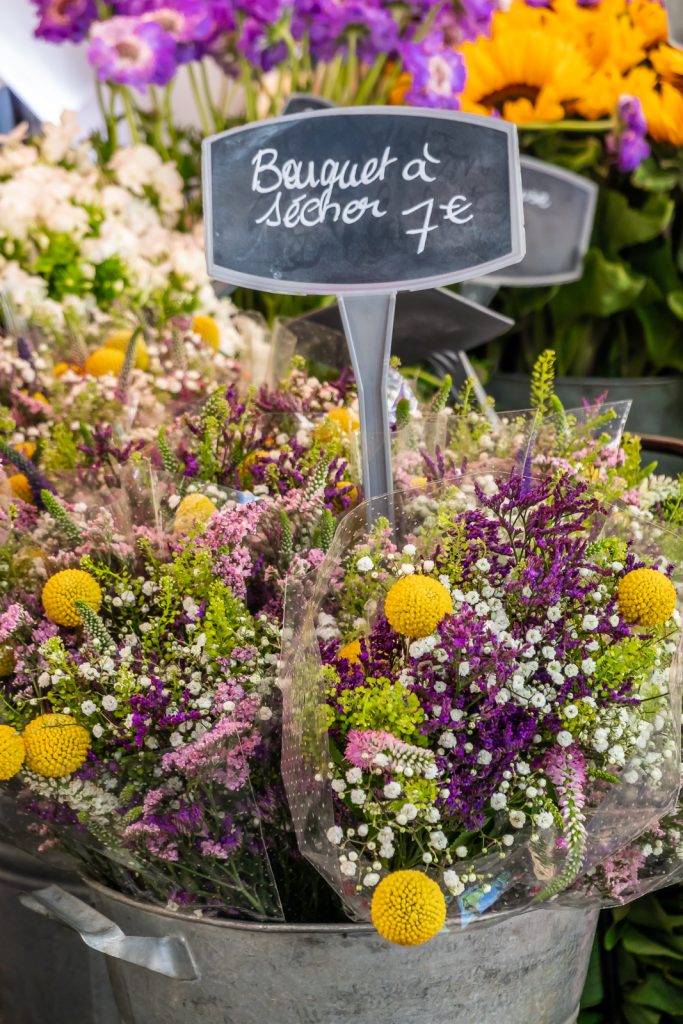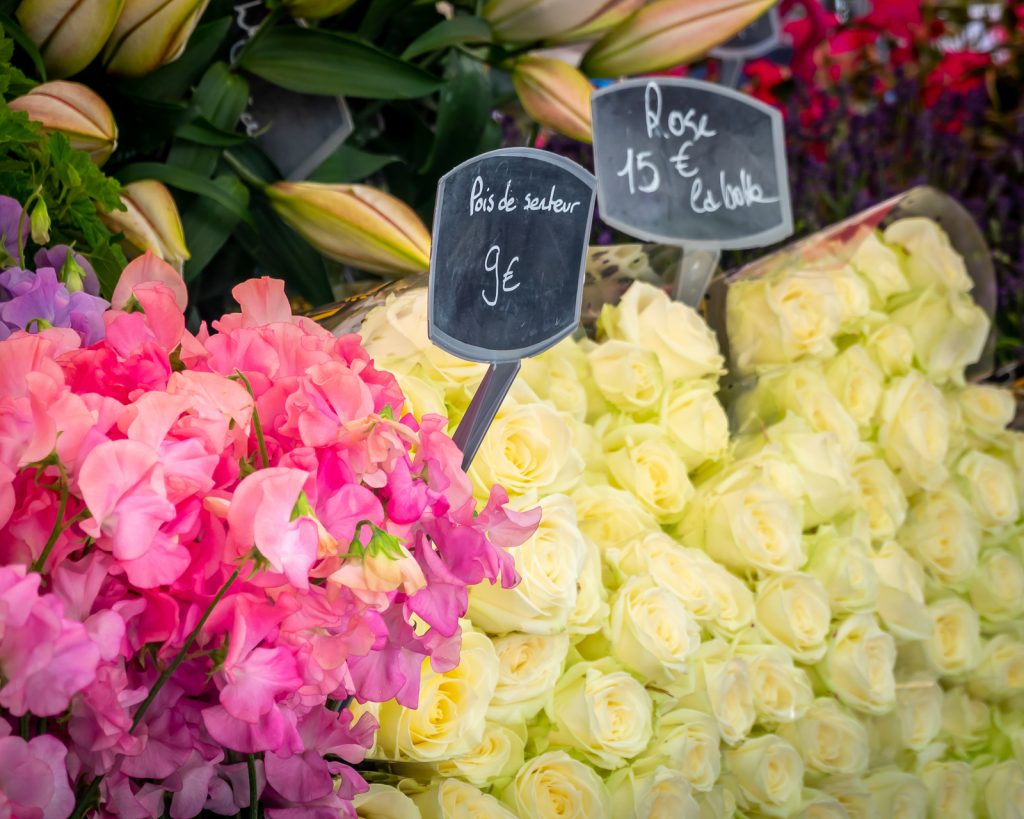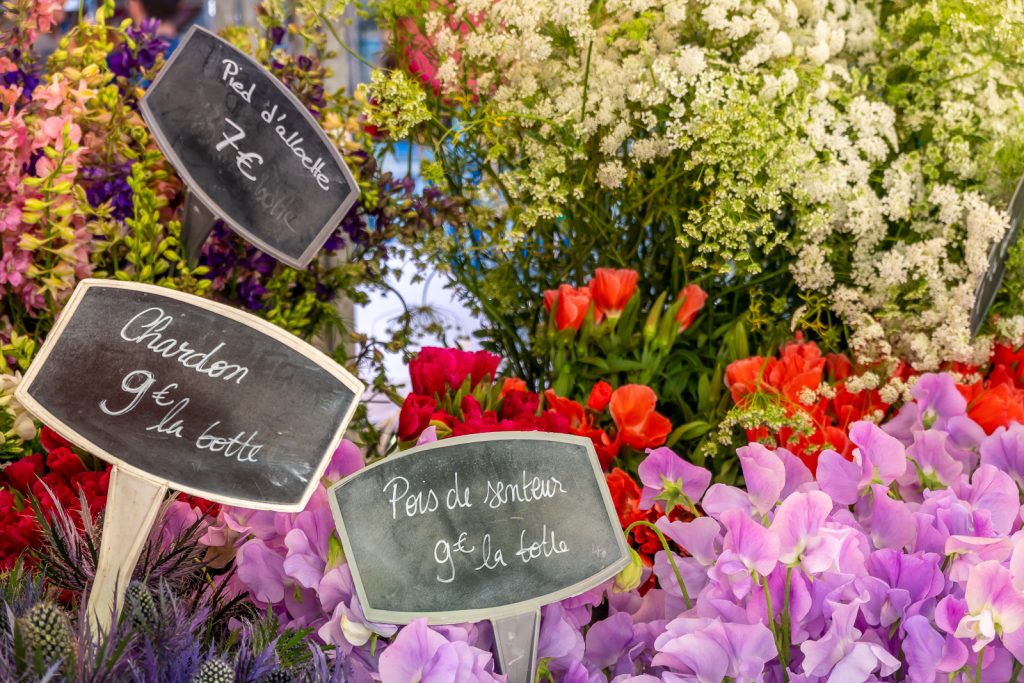 The market is open Thursday, 7am-2.30pm and Sunday, 7am-3pm.  It is located at Boulevard Richard Lenoir – 75011 Paris.