Yellow Door in Rochefort-en-Terre
During our June trip to Brittany, I was eager to visit Rochefort-en-Terre.  Rochefort is one of Les Plus Beaux Villages de France (meaning "the most beautiful villages of France").  We had rented a car in Quimper, and drove the hour and a half to Rochefort, where we would spend the night.
Rochefort lived up to its reputation with beautiful half-timbered buildings and flowers everywhere.  We walked the cobbled streets, taking in the shops, cafes, and beautiful decorations.  I am always looking for doors to photograph, particularly those that have flowers or some other decoration that makes them stand out.  I also love photographing cats — so when a door with flowers and a cat presents itself, I have to stop and photograph it: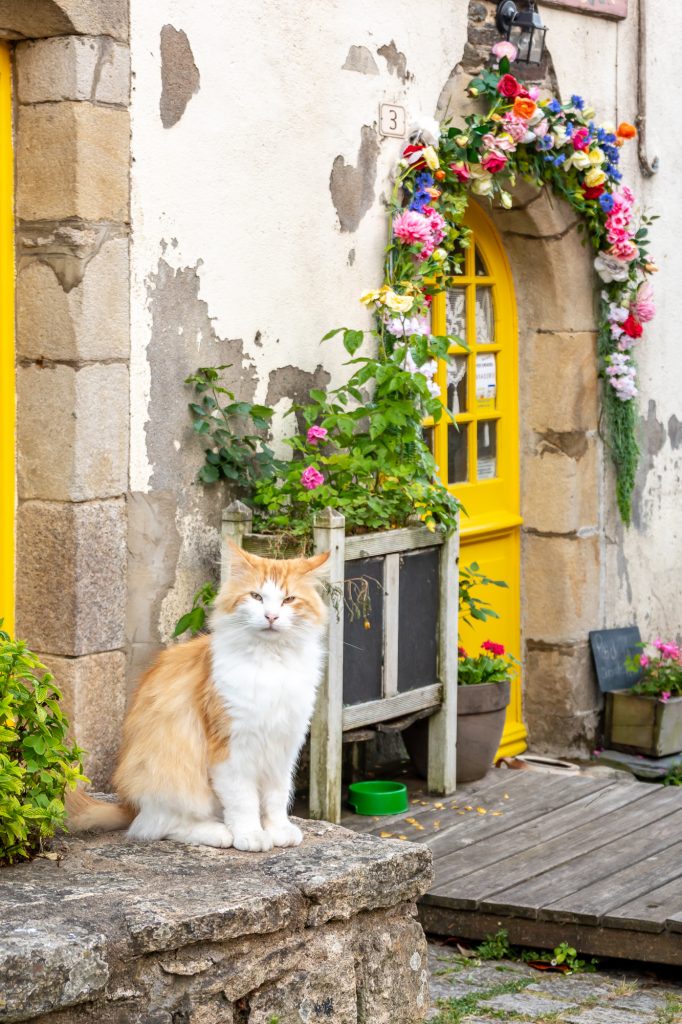 Rochefort was definitely worth a stop.  From there, we moved on to Belle-Île-en-Mer, an island off the coast of Brittany.  After two nights there, we spent two more nights along the coast before heading to Paris.  I'll be sharing a lot more photos from these destinations over the coming months.