France on Film: La Marquise
Here's a throwback to last summer, during my trip to Paris and Brittany.  During the Paris part of the trip, I was using my vintage Nikon FG, a 35mm film camera I had purchased at a thrift store back in Indiana.  I found that I really enjoyed shooting photos of cafes with the film camera.  The film seems to present a certain feel that you don't get with the digital camera.
La Marquise is located in the Montparnasse area of Paris.  We were arriving back in Paris from Brittany, and were taking a taxi from the train station to our hotel when we drove but.  I decided to return later and take a few photos of the facade.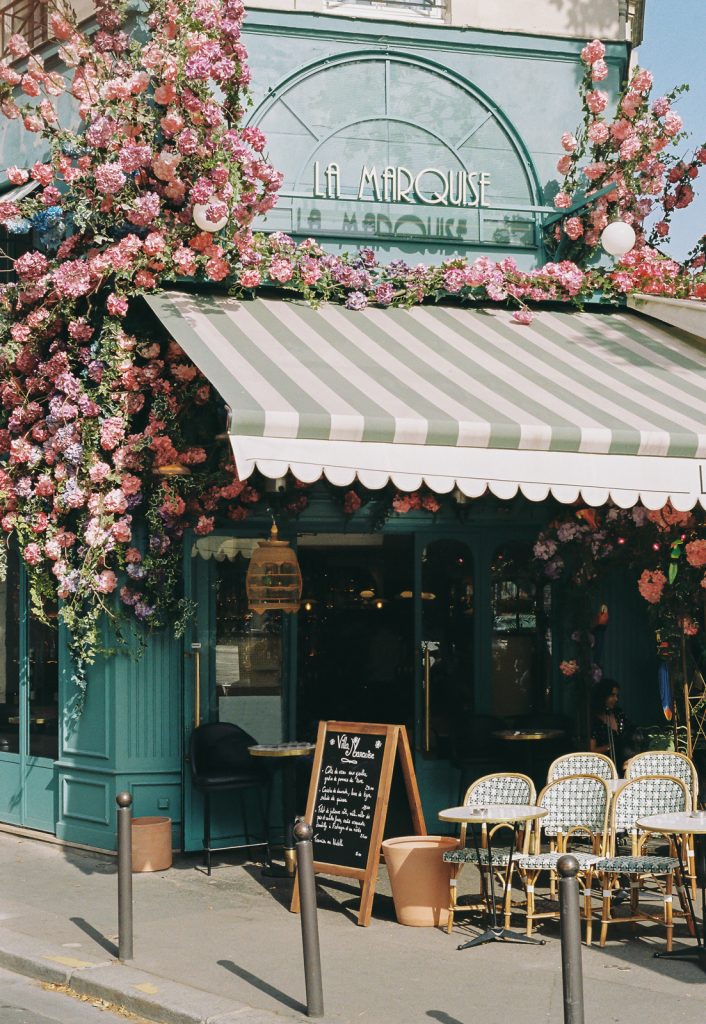 I was particularly drawn to the floral decorations, which we saw on several Paris cafes.
Many of my favorite photos from this Paris trip were of cafes and cafe details like chairs.  I'll be returning to Paris in June, and hope to concentrate on taking more cafe photos, particularly of the ones decorated with flowers.