While we're currently locked down due to the coronavirus pandemic, I'm going through some photos from past trips that never made it onto the blog.  I've got a lot of random stuff to share!
During a quick work trip to Monterey California in October 2018, I spent one morning taking photos off Monterey pier.  There was a nice sunrise with some wonderful orange tones in the sky.  I thought this fishing boat, the San Giovanni, made a great subject for a photo.  It can be difficult to take a photo of a boat in low light, because the boat will move with the water, so a longer exposure ends up blurred.  A combination of higher ISO settings, plus a little luck will often get you there, as it did with this photo.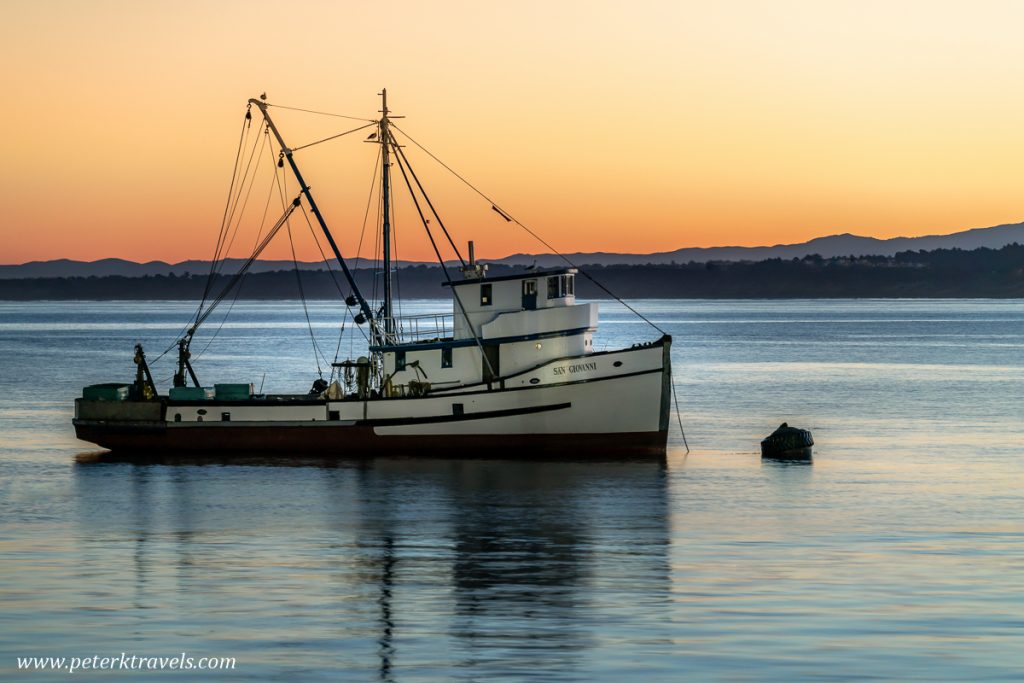 After taking the photo, I did a little more research on the San Giovanni.  It turns out that it's the last wooden hulled fishing boat sailing from Monterey.  The boat dates to 1959, and went through a renovation not long before I took this photo.