Back in February, I traveled to Zamora, in the Mexican state of Michoacan.  My goal was to visit and photograph the Cathedral of Guadalupe located there.  The Cathedral was beautiful, and well worth visiting.  Unfortunately, the Cathedral lights weren't on at night — I had hoped to get a nice photo of it all lit up.  Apparently the Cathedral was only lit on Friday and Saturdays, and I happened to be there on a Monday and Tuesday.  It's such an impressive church, I decided I had to return on a weekend.
So, I was headed back to the area in September, and decided to spend a Saturday night in Zamora.  I had flown into Guadalajara, from where I immediately took a cab to the bus terminal and onto Zamora.  I stayed at the same hotel as my previous visit, it has a great view.
As it got dark, I was poised and waiting for the Cathedral lights to come on.  They did!  I took quite a few photos from the hotel, then walked to the Cathedral and took a few more from the plaza in front.  I hope you enjoy these photos, I had a great time taking them!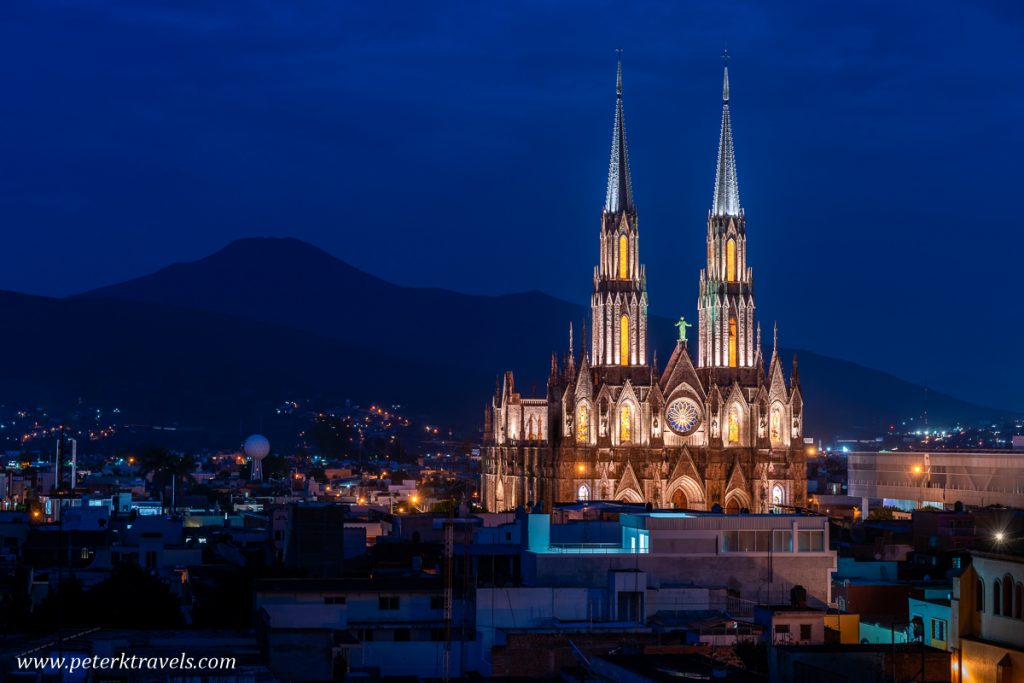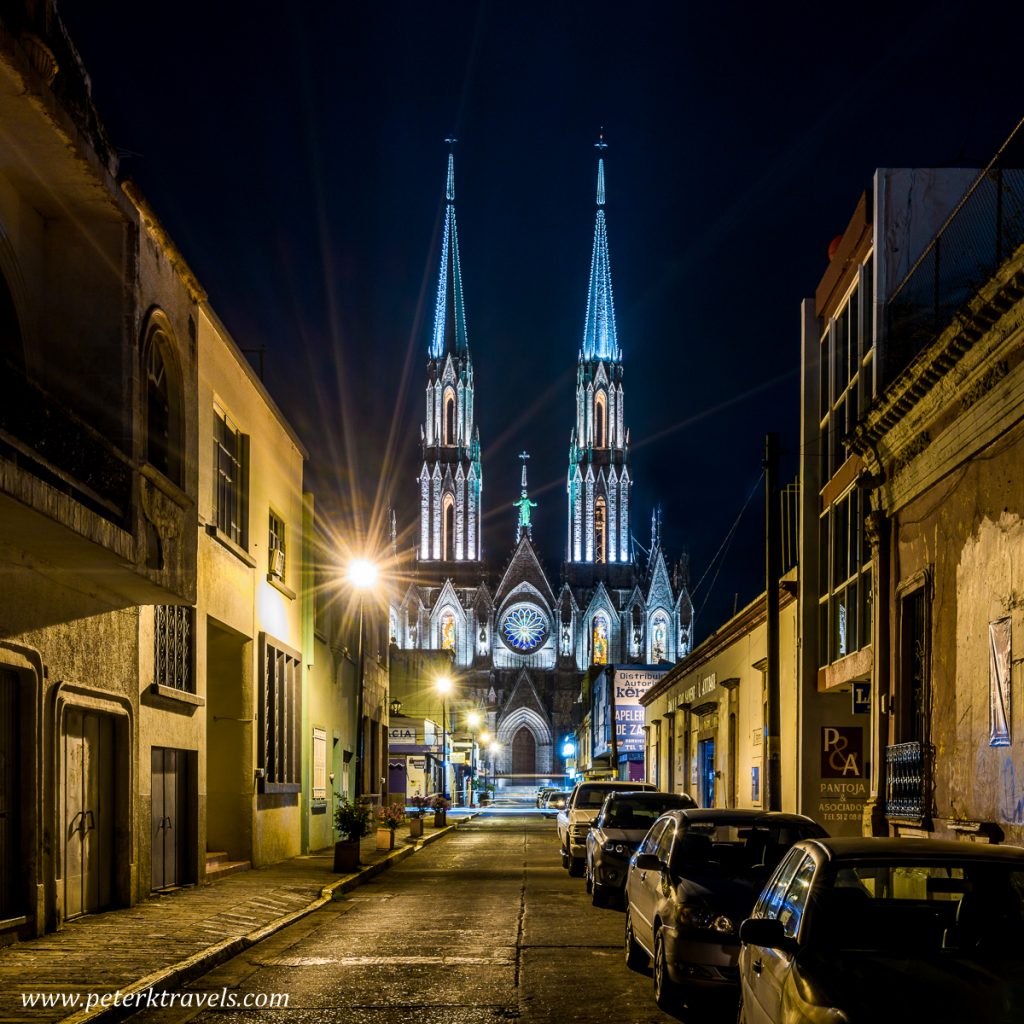 I really like Zamora, it's probably a place I'll return to again in the future.  There's a winding highway outside of town, and I suspect I could find a nice place to get a view of the city with the church.